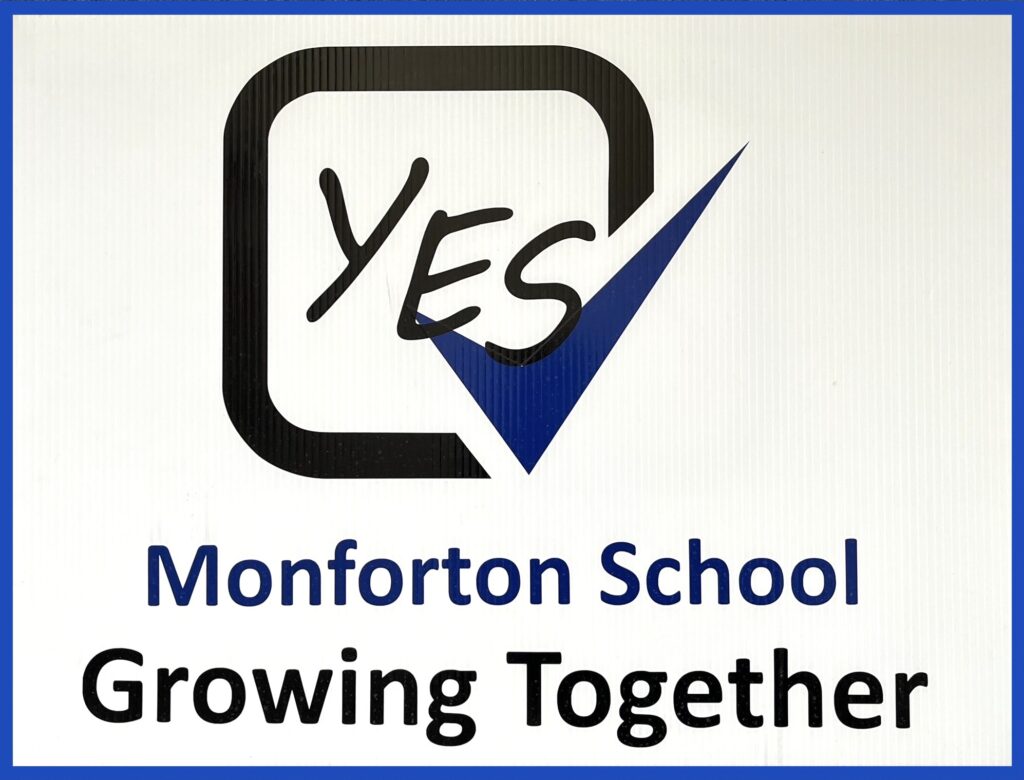 Dear Monforton School community,
We are excited to announce that the Monforton School Foundation Board has officially endorsed the Monforton School 2023 Bond. This bond measure will provide much-needed funding to address critical facility capacity needs at the school and help ensure that our students, teachers, and staff have a safe and updated learning environment.
As a community, we have a responsibility to invest in the education and well-being of our students. By supporting the Monforton School 2023 Bond, we are taking a significant step toward securing a brighter future for our children.
We encourage all eligible voters to cast their ballots in favor of this measure on the upcoming May 2nd election. With your support, we can ensure that the Monforton School District remains a place where students can thrive and reach their full potential.
Please join us in supporting the Monforton School 2023 Bond. Together, we can invest in the future success of our students and our community.