Friday, September 29th, 2023
Celebrate the change of the season by joining Monforton families in walking/biking/rolling to school as part of National Walk/Bike to School Day. Join one of the organized groups, or simply participate on your own.
Walk, bike, or scoot your way to school and receive a Monforton Moves "Ride Bikes, Be Happy" sticker!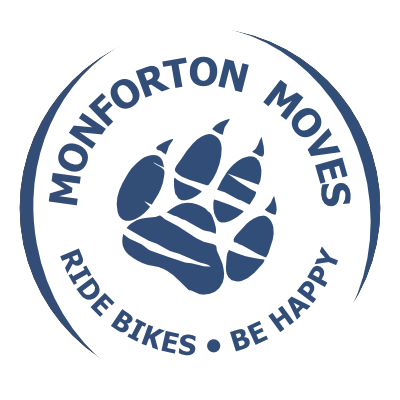 Learn how to participate at MonfortonMoves.org!
Volunteers Needed
We need a few more adult hands. If you are interested in contributing, check out the Sign-Up Genius for areas of need.
Thanks to the Volunteers
Thank you to everyone who participated and volunteered. We had another great event with tons of participation. Watch for more Bike/Walk Day in the spring.