Dear Monforton School Community,
We have an important opportunity to come together and support some of our valued staff members. Let's rally as a community to make a positive impact in their lives.
Meet an Icon, Donna Fuller
Firstly, let's meet Donna Fuller, a dedicated member of our Monforton School family. Donna has been our trusted school bus driver for an impressive 49 years. Unfortunately, Donna recently faced a health issue that landed her in the hospital. While we're hopeful for her swift recovery, it's uncertain when she'll be back behind the wheel.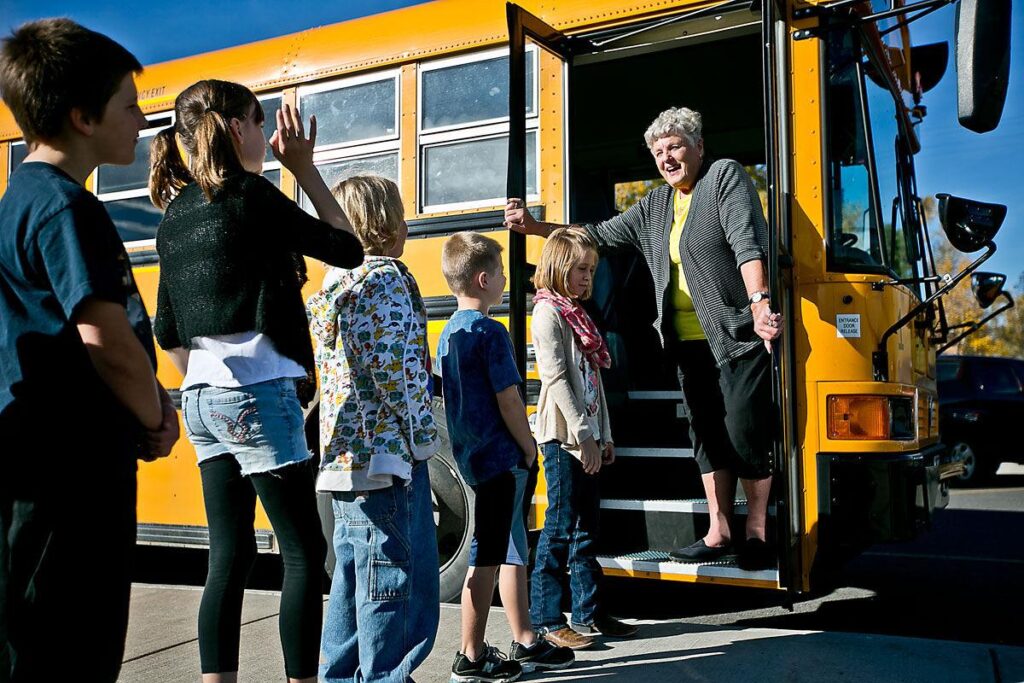 To boost Donna's spirits during her recovery, we'd like to send her a heartfelt "Thinking of You" package filled with cards, flowers and other treats. We've created a printable card that families and children can color, personalize. Please fill one out and return them to one of the school front offices by 3 pm on Friday, October 6th. These cards will be collected in a special "School Bus Box" and personally delivered to Donna to show our support and appreciation.
Download your printable card, decorate it, and return it to the school front office by Friday, Oct 6th, 2023 at 3pm. Or, you can pick up a printed copy from the Elementary School front office.
Two More Upcoming Needs
But that's not all – we have two other core staff members who will soon be undergoing surgeries that will require hospital stays and recovery periods.
Willing to Do More?
We're seeking volunteers from our Monforton School community to lend a helping hand.
If you're willing to assist in any way, such as meal prep, grocery delivery, errands, providing companionship, or making a cash donation, please fill out our Google Form to sign up. Your willingness to support our staff members during their times of need will make a meaningful difference.
Let's come together as a community to show our care and support for Donna, our other staff members, and their families. Your acts of kindness, no matter how small, will have a big impact.
Thank you for being part of the compassionate Monforton School community, where helping one another is second nature.